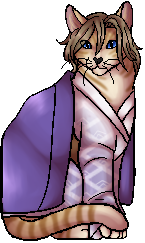 No higher resolution available.
Appears on these pages

of
Contents[show] Welcome! Yes, welcome to the second charart contest! This contest consists of two...

Contents[show] Stormstar K, so here he is! My first charart!! Be hon est, and I hope he's good...
File history
Click on a date/time to view the file as it appeared at that time.
(Latest |
Earliest
) View (newer 50 |
older 50
) (
20
|
50
|
100
|
250
|
500
)
Date/Time
Thumbnail
Dimensions
User
Comment
current
22:59, June 10, 2018
185 × 187

(11 KB)

Appledash (Talk | contribs)
07:07, May 29, 2018
185 × 187

(31 KB)

Appledash (Talk | contribs)
last upload :P
07:06, May 29, 2018
185 × 187

(29 KB)

Appledash (Talk | contribs)
06:48, May 29, 2018
185 × 187

(20 KB)

Appledash (Talk | contribs)
04:38, May 28, 2018
185 × 187

(24 KB)

Appledash (Talk | contribs)
03:57, May 28, 2018
163 × 129

(24 KB)

Appledash (Talk | contribs)
meh, like this one better
03:56, May 28, 2018
185 × 187

(30 KB)

Appledash (Talk | contribs)
07:26, July 15, 2017
163 × 129

(24 KB)

Appledash (Talk | contribs)
01:04, March 15, 2016
160 × 129

(19 KB)

Appledash (Talk | contribs)
06:53, March 3, 2016
99 × 184

(20 KB)

Appledash (Talk | contribs)
it's 2 am, and I'm trash
05:32, March 1, 2016
91 × 182

(13 KB)

Appledash (Talk | contribs)
im trash
05:18, February 11, 2016
98 × 186

(21 KB)

Appledash (Talk | contribs)
03:24, January 12, 2016
185 × 193

(28 KB)

Snowdapple (Talk | contribs)
01:46, January 6, 2016
185 × 193

(18 KB)

Appledash (Talk | contribs)
06:30, January 5, 2016
185 × 193

(17 KB)

Appledash (Talk | contribs)
05:19, December 23, 2015
185 × 193

(19 KB)

Appledash (Talk | contribs)
01:05, December 20, 2015
185 × 193

(17 KB)

Appledash (Talk | contribs)
04:10, November 29, 2015
163 × 129

(21 KB)

Appledash (Talk | contribs)
Reverted to version as of 16:20, November 17, 2015
04:07, November 29, 2015
333 × 600

(255 KB)

Appledash (Talk | contribs)
16:20, November 17, 2015
163 × 129

(21 KB)

Appledash (Talk | contribs)
20:11, November 15, 2015
163 × 129

(21 KB)

Appledash (Talk | contribs)
19:54, November 15, 2015
163 × 129

(21 KB)

Appledash (Talk | contribs)
18:21, November 15, 2015
163 × 129

(21 KB)

Appledash (Talk | contribs)
21:06, November 7, 2015
138 × 148

(14 KB)

Appledash (Talk | contribs)
00:39, November 7, 2015
138 × 148

(12 KB)

Appledash (Talk | contribs)
02:58, October 15, 2015
219 × 149

(41 KB)

Appledash (Talk | contribs)
Reverted to version as of 22:41, October 7, 2015
22:29, October 13, 2015
120 × 155

(16 KB)

Appledash (Talk | contribs)
22:29, October 13, 2015
120 × 155

(16 KB)

Appledash (Talk | contribs)
02:02, October 13, 2015
208 × 150

(10 KB)

Appledash (Talk | contribs)
CANTERLOT WONDERCOLTS
02:02, October 13, 2015
151 × 220

(23 KB)

Appledash (Talk | contribs)
23:59, October 11, 2015
208 × 150

(10 KB)

Appledash (Talk | contribs)
23:59, October 11, 2015
208 × 150

(10 KB)

Appledash (Talk | contribs)
22:41, October 7, 2015
219 × 149

(41 KB)

SnowedLightning (Talk | contribs)
requested
17:26, September 29, 2015
160 × 129

(18 KB)

Appledash (Talk | contribs)
Reverted to version as of 17:41, September 27, 2015
17:25, September 29, 2015
160 × 129

(18 KB)

Appledash (Talk | contribs)
Reverted to version as of 17:41, September 27, 2015
17:25, September 29, 2015
160 × 129

(24 KB)

Appledash (Talk | contribs)
17:25, September 29, 2015
160 × 129

(24 KB)

Appledash (Talk | contribs)
17:41, September 27, 2015
160 × 129

(18 KB)

Appledash (Talk | contribs)
17:41, September 27, 2015
160 × 129

(18 KB)

Appledash (Talk | contribs)
02:59, September 27, 2015
132 × 147

(15 KB)

Appledash (Talk | contribs)
Reverted to version as of 18:50, September 25, 2015
02:58, September 27, 2015
138 × 148

(19 KB)

Appledash (Talk | contribs)
18:50, September 25, 2015
132 × 147

(15 KB)

Appledash (Talk | contribs)
Reverted to version as of 20:45, September 24, 2015
20:45, September 24, 2015
132 × 147

(15 KB)

Appledash (Talk | contribs)
Reverted to version as of 20:13, September 24, 2015
20:45, September 24, 2015
151 × 220

(28 KB)

Appledash (Talk | contribs)
Reverted to version as of 19:22, September 24, 2015
20:13, September 24, 2015
132 × 147

(15 KB)

Appledash (Talk | contribs)
19:22, September 24, 2015
151 × 220

(28 KB)

Appledash (Talk | contribs)
21:24, September 5, 2015
120 × 155

(15 KB)

Splook (Talk | contribs)
00:33, May 2, 2013
1,024 × 575

(448 KB)

.Echo (Talk | contribs)
03:45, March 9, 2013
163 × 129

(19 KB)

SnowedLightning (Talk | contribs)
Reverted to version as of 02:01, March 7, 2013
02:43, March 9, 2013
1,000 × 667

(813 KB)

.Echo (Talk | contribs)
(Latest |
Earliest
) View (newer 50 |
older 50
) (
20
|
50
|
100
|
250
|
500
)
Metadata