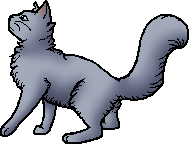 No higher resolution available.
There is no description yet. Add a description.
Appears on these pages

of
Bluestar is a large, lithe, pale blue-gray she-cat with luminous, ice-blue eyes. She has soft...

MY OWN &nbsp REDONE File:Antpelt.warrior.pngFile:Bluestar.app.png TWEAKED (redone later by...

File:Harrykit.kit.pngFile:Leopardstar.leader.alt.png None Tore the ear. Needed to be longhaired...
See full list >
File history
Click on a date/time to view the file as it appeared at that time.
(Latest |
Earliest
) View (newer 50 |
older 50
) (
20
|
50
|
100
|
250
|
500
)
Date/Time
Thumbnail
Dimensions
User
Comment
current
22:14, July 27, 2016
189 × 144

(16 KB)

Spookycat27 (Talk | contribs)
11:33, July 27, 2016
189 × 144

(16 KB)

Spookycat27 (Talk | contribs)
09:32, July 24, 2016
210 × 145

(18 KB)

Velvetmoon (Talk | contribs)
20:59, July 23, 2016
210 × 145

(17 KB)

Velvetmoon (Talk | contribs)
22:16, July 22, 2016
210 × 145

(17 KB)

Velvetmoon (Talk | contribs)
10:53, July 19, 2016
210 × 145

(17 KB)

Velvetmoon (Talk | contribs)
21:01, July 17, 2016
210 × 145

(17 KB)

Velvetmoon (Talk | contribs)
13:23, July 15, 2016
210 × 145

(17 KB)

Velvetmoon (Talk | contribs)
13:11, July 15, 2016
210 × 145

(18 KB)

Velvetmoon (Talk | contribs)
21:42, July 13, 2016
210 × 145

(23 KB)

Velvetmoon (Talk | contribs)
16:48, July 13, 2016
210 × 145

(19 KB)

Velvetmoon (Talk | contribs)
22:37, July 11, 2016
210 × 145

(18 KB)

Velvetmoon (Talk | contribs)
14:39, July 10, 2016
210 × 145

(17 KB)

Velvetmoon (Talk | contribs)
09:33, July 10, 2016
210 × 145

(15 KB)

Velvetmoon (Talk | contribs)
09:43, July 7, 2016
210 × 145

(21 KB)

Velvetmoon (Talk | contribs)
05:53, July 3, 2016
210 × 145

(20 KB)

Velvetmoon (Talk | contribs)
22:06, July 1, 2016
210 × 145

(20 KB)

Velvetmoon (Talk | contribs)
08:57, July 1, 2016
210 × 145

(20 KB)

Velvetmoon (Talk | contribs)
10:20, June 30, 2016
210 × 145

(20 KB)

Velvetmoon (Talk | contribs)
13:43, June 29, 2016
210 × 145

(15 KB)

Velvetmoon (Talk | contribs)
12:28, June 29, 2016
210 × 145

(15 KB)

Velvetmoon (Talk | contribs)
20:07, June 27, 2016
219 × 151

(17 KB)

Velvetmoon (Talk | contribs)
02:03, June 26, 2016
189 × 144

(15 KB)

Gardenglaze (Talk | contribs)
16:08, December 31, 2015
109 × 155

(9 KB)

Snowdapple (Talk | contribs)
09:59, January 13, 2013
109 × 155

(8 KB)

Paleclaw (Talk | contribs)
22:27, January 12, 2013
109 × 155

(8 KB)

Paleclaw (Talk | contribs)
22:27, January 12, 2013
109 × 155

(8 KB)

Paleclaw (Talk | contribs)
20:54, April 27, 2012
109 × 155

(6 KB)

Paleclaw (Talk | contribs)
16:10, April 26, 2012
109 × 155

(7 KB)

Paleclaw (Talk | contribs)
00:33, January 21, 2012
120 × 155

(7 KB)

Rowanflight (Talk | contribs)
20:35, January 20, 2012
120 × 155

(7 KB)

Rowanflight (Talk | contribs)
22:45, January 19, 2012
120 × 155

(7 KB)

Rowanflight (Talk | contribs)
21:27, January 19, 2012
120 × 155

(7 KB)

Rowanflight (Talk | contribs)
01:40, January 18, 2012
120 × 155

(7 KB)

Rowanflight (Talk | contribs)
01:39, January 18, 2012
120 × 155

(8 KB)

Rowanflight (Talk | contribs)
23:07, January 17, 2012
120 × 155

(7 KB)

Rowanflight (Talk | contribs)
18:51, January 16, 2012
120 × 155

(7 KB)

Rowanflight (Talk | contribs)
21:48, January 15, 2012
120 × 155

(7 KB)

Rowanflight (Talk | contribs)
17:29, January 15, 2012
120 × 155

(7 KB)

Rowanflight (Talk | contribs)
00:06, January 15, 2012
120 × 155

(4 KB)

Rowanflight (Talk | contribs)
13:52, January 14, 2012
120 × 155

(5 KB)

Rowanflight (Talk | contribs)
23:16, January 13, 2012
120 × 155

(4 KB)

Rowanflight (Talk | contribs)
Redone
20:14, October 23, 2011
120 × 155

(13 KB)

Snowdazzle (Talk | contribs)
14:50, October 23, 2011
120 × 155

(13 KB)

Snowdazzle (Talk | contribs)
Tweak Week: Torn ear
15:52, August 3, 2011
120 × 155

(13 KB)

Mintstarr (Talk | contribs)
15:37, August 2, 2011
120 × 155

(13 KB)

Mintstarr (Talk | contribs)
00:57, August 2, 2011
120 × 155

(15 KB)

Mintstarr (Talk | contribs)
05:16, March 27, 2010
109 × 155

(15 KB)

Bramble (Talk | contribs)
the eye was fine
03:20, March 22, 2010
107 × 154

(12 KB)

Night shine (Talk | contribs)
02:29, August 9, 2009
109 × 155

(15 KB)

Bramble (Talk | contribs)
adding transparency
(Latest |
Earliest
) View (newer 50 |
older 50
) (
20
|
50
|
100
|
250
|
500
)
Metadata