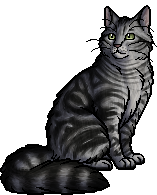 No higher resolution available.
There is no description yet. Add a description.
Appears on these pages

of
Original coming soon coming soon File:Beepaw.apprentice.png coming soon coming soon coming soon...

Willowshade. Beautiful little Willowshade. She's my cat's fictional character. Willowshade is a...

Contents[show] One more thing= (Again, posting from my phone, so i apologize for having this at...
See full list >
File history
Click on a date/time to view the file as it appeared at that time.
(Latest |
Earliest
) View (newer 50 |
older 50
) (
20
|
50
|
100
|
250
|
500
)
Date/Time
Thumbnail
Dimensions
User
Comment
current
19:21, January 27, 2018
163 × 129

(33 KB)

Patchfeather14 (Talk | contribs)
14:17, May 16, 2017
163 × 129

(33 KB)

The Fox Girl (Talk | contribs)
14:31, April 17, 2017
163 × 129

(28 KB)

Bramblesnow (Talk | contribs)
16:43, March 23, 2017
163 × 129

(29 KB)

Snowdapple (Talk | contribs)
06:52, March 22, 2017
163 × 129

(28 KB)

Bramblesnow (Talk | contribs)
Reverted to version as of 13:27, August 30, 2016
11:30, January 5, 2017
163 × 129

(29 KB)

Bramblesnow (Talk | contribs)
13:27, August 30, 2016
163 × 129

(28 KB)

Bramblesnow (Talk | contribs)
Reverted to version as of 13:10, January 3, 2016
12:42, August 30, 2016
17 × 27

(594 B)

Bramblesnow (Talk | contribs)
11:18, January 22, 2016
152 × 229

(1 KB)

Bramblesnow (Talk | contribs)
11:15, January 22, 2016
342 × 520

(2 KB)

Bramblesnow (Talk | contribs)
13:10, January 3, 2016
163 × 129

(28 KB)

Bramblesnow (Talk | contribs)
13:38, December 29, 2015
163 × 129

(30 KB)

Bramblesnow (Talk | contribs)
04:26, December 28, 2015
148 × 148

(21 KB)

Bramblesnow (Talk | contribs)
05:22, December 27, 2015
148 × 148

(20 KB)

Bramblesnow (Talk | contribs)
Copypasta texture
05:17, December 27, 2015
148 × 148

(19 KB)

Bramblesnow (Talk | contribs)
Had a LOT of fun using a trackpad... yikes.
14:20, December 9, 2015
219 × 151

(37 KB)

Bramblesnow (Talk | contribs)
06:52, December 7, 2015
138 × 148

(24 KB)

The Fox Girl (Talk | contribs)
beautiful vandalism by the Agapornis fischeri
05:51, November 27, 2015
163 × 129

(26 KB)

Bramblesnow (Talk | contribs)
16:49, November 24, 2015
163 × 129

(25 KB)

Bramblesnow (Talk | contribs)
12:39, November 16, 2015
138 × 148

(24 KB)

Bramblesnow (Talk | contribs)
I love you yes I get it so stop that >:P
12:11, November 16, 2015
462 × 492

(92 KB)

The Fox Girl (Talk | contribs)
Reverted to version as of 07:45, November 10, 2015
13:27, November 13, 2015
138 × 148

(24 KB)

Bramblesnow (Talk | contribs)
12:43, November 11, 2015
59 × 83

(8 KB)

Bramblesnow (Talk | contribs)
Ugh I promise this is the last time!
12:40, November 11, 2015
59 × 83

(8 KB)

Bramblesnow (Talk | contribs)
This is so cute <3
12:38, November 11, 2015
59 × 83

(8 KB)

Bramblesnow (Talk | contribs)
09:30, November 10, 2015
219 × 151

(36 KB)

Bramblesnow (Talk | contribs)
07:45, November 10, 2015
462 × 492

(92 KB)

The Fox Girl (Talk | contribs)
SO TRUE
14:59, November 8, 2015
219 × 151

(37 KB)

Bramblesnow (Talk | contribs)
05:30, November 5, 2015
265 × 190

(6 KB)

The Fox Girl (Talk | contribs)
i LOVE coke
04:48, November 5, 2015
549 × 313

(152 KB)

Bramblesnow (Talk | contribs)
lol no
03:53, November 5, 2015
90 × 55

(6 KB)

The Fox Girl (Talk | contribs)
>:)
16:04, October 31, 2015
549 × 313

(152 KB)

Bramblesnow (Talk | contribs)
OC galore~!!! Tell me what your OC is if you want them included (those are the only ones I could remember)
06:03, October 24, 2015
219 × 151

(36 KB)

Bramblesnow (Talk | contribs)
12:33, October 21, 2015
219 × 151

(36 KB)

Bramblesnow (Talk | contribs)
12:45, October 19, 2015
163 × 129

(31 KB)

Bramblesnow (Talk | contribs)
15:51, October 9, 2015
279 × 136

(56 KB)

Bramblesnow (Talk | contribs)
06:21, October 2, 2015
163 × 129

(27 KB)

Bramblesnow (Talk | contribs)
06:19, October 2, 2015
163 × 129

(27 KB)

Bramblesnow (Talk | contribs)
Snowflakes every shalalala
16:20, September 30, 2015
163 × 129

(27 KB)

Bramblesnow (Talk | contribs)
14:50, September 26, 2015
163 × 129

(26 KB)

Bramblesnow (Talk | contribs)
12:11, September 26, 2015
163 × 129

(26 KB)

Bramblesnow (Talk | contribs)
10:01, September 12, 2015
163 × 129

(26 KB)

Bramblesnow (Talk | contribs)
03:44, September 3, 2015
400 × 300

(31 KB)

Bramblesnow (Talk | contribs)
03:29, August 29, 2015
163 × 129

(30 KB)

Bramblesnow (Talk | contribs)
13:11, August 17, 2015
214 × 300

(31 KB)

Bramblesnow (Talk | contribs)
13:11, August 17, 2015
150 × 225

(26 KB)

Bramblesnow (Talk | contribs)
09:21, August 17, 2015
214 × 300

(31 KB)

Bramblesnow (Talk | contribs)
Reverted to version as of 09:19, August 13, 2015
09:21, August 17, 2015
150 × 225

(26 KB)

Bramblesnow (Talk | contribs)
09:19, August 13, 2015
214 × 300

(31 KB)

Bramblesnow (Talk | contribs)
Reverted to version as of 12:27, August 8, 2015
09:19, August 13, 2015
191 × 112

(13 KB)

Bramblesnow (Talk | contribs)
(Latest |
Earliest
) View (newer 50 |
older 50
) (
20
|
50
|
100
|
250
|
500
)
Metadata