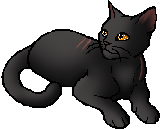 No higher resolution available.
There is no description yet. Add a description.
Appears on these pages

of
Spoiler warning: Plot and/or ending details follow. Cinderfur Affiliations Current: StarClan...

Edits: 714 | Goals: 1,000 Edits, Becoming a Warrior in PCA, making my other wikis actually...

If you're looking for a charart lke one of these, I'll be glad to make one for you. Just leave a...
See full list >
File history
Click on a date/time to view the file as it appeared at that time.
Date/Time
Thumbnail
Dimensions
User
Comment
current
23:56, July 30, 2014
160 × 129

(12 KB)

Bbun (Talk | contribs)
16:43, July 28, 2014
160 × 129

(12 KB)

Bbun (Talk | contribs)
01:24, July 28, 2014
160 × 129

(12 KB)

Bbun (Talk | contribs)
01:16, July 28, 2014
160 × 129

(12 KB)

Bbun (Talk | contribs)
20:59, July 27, 2014
160 × 129

(12 KB)

Bbun (Talk | contribs)
19:28, July 27, 2014
160 × 129

(12 KB)

Bbun (Talk | contribs)
23:55, July 13, 2014
160 × 129

(10 KB)

.Cloudwhisker (Talk | contribs)
22:34, July 12, 2014
160 × 129

(10 KB)

.Cloudwhisker (Talk | contribs)
10:44, July 12, 2014
160 × 129

(10 KB)

.Cloudwhisker (Talk | contribs)
10:44, July 12, 2014
160 × 129

(10 KB)

.Cloudwhisker (Talk | contribs)
01:01, July 12, 2014
160 × 129

(13 KB)

.Cloudwhisker (Talk | contribs)
00:08, July 11, 2014
160 × 129

(13 KB)

.Cloudwhisker (Talk | contribs)
23:34, July 8, 2014
160 × 129

(12 KB)

.Cloudwhisker (Talk | contribs)
23:21, July 7, 2014
160 × 129

(12 KB)

.Cloudwhisker (Talk | contribs)
10:13, July 6, 2014
160 × 129

(11 KB)

.Cloudwhisker (Talk | contribs)
10:04, July 6, 2014
160 × 129

(11 KB)

.Cloudwhisker (Talk | contribs)
00:16, July 6, 2014
160 × 129

(11 KB)

.Cloudwhisker (Talk | contribs)
00:15, July 6, 2014
160 × 129

(11 KB)

.Cloudwhisker (Talk | contribs)
00:10, July 6, 2014
160 × 129

(11 KB)

.Cloudwhisker (Talk | contribs)
23:08, July 5, 2014
160 × 129

(11 KB)

.Cloudwhisker (Talk | contribs)
23:03, July 5, 2014
160 × 129

(10 KB)

.Cloudwhisker (Talk | contribs)
22:41, July 3, 2014
160 × 129

(11 KB)

Notquiterocketwildbokan (Talk | contribs)
20:14, July 3, 2014
160 × 129

(11 KB)

Notquiterocketwildbokan (Talk | contribs)
20:11, July 3, 2014
160 × 129

(12 KB)

Notquiterocketwildbokan (Talk | contribs)
00:17, July 3, 2014
160 × 129

(11 KB)

Notquiterocketwildbokan (Talk | contribs)
00:33, July 1, 2014
160 × 129

(11 KB)

Notquiterocketwildbokan (Talk | contribs)
14:02, June 29, 2014
160 × 129

(11 KB)

Notquiterocketwildbokan (Talk | contribs)
18:28, June 27, 2014
160 × 129

(11 KB)

Notquiterocketwildbokan (Talk | contribs)
18:22, June 27, 2014
160 × 129

(11 KB)

Notquiterocketwildbokan (Talk | contribs)
17:09, June 25, 2014
160 × 129

(11 KB)

Notquiterocketwildbokan (Talk | contribs)
21:00, June 21, 2014
160 × 129

(10 KB)

Notquiterocketwildbokan (Talk | contribs)
15:22, June 20, 2014
160 × 129

(11 KB)

Notquiterocketwildbokan (Talk | contribs)
15:35, June 19, 2014
160 × 129

(11 KB)

Notquiterocketwildbokan (Talk | contribs)
21:06, June 15, 2014
160 × 129

(10 KB)

Notquiterocketwildbokan (Talk | contribs)
17:14, June 14, 2014
160 × 129

(10 KB)

Notquiterocketwildbokan (Talk | contribs)
20:55, June 4, 2014
160 × 129

(11 KB)

Notquiterocketwildbokan (Talk | contribs)
20:41, June 4, 2014
160 × 129

(11 KB)

Notquiterocketwildbokan (Talk | contribs)
22:51, May 22, 2014
160 × 129

(14 KB)

.Ginger (Talk | contribs)
22:30, May 22, 2014
160 × 129

(12 KB)

.Ginger (Talk | contribs)
Metadata