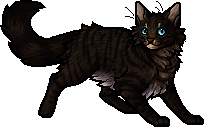 No higher resolution available.
There is no description yet. Add a description.
Appears on these pages

of
Hawkfrost is a huge,[20] sleek,[21] muscular,[22] long-legged,[23] broad-shouldered,[4...

redone by Heartmountain OA was Iceheart. I just tweaked the earpink I put the shorthair lineart...

File:Whitetail.apprentice.pngFile:Firekit.kit.png
See full list >
File history
Click on a date/time to view the file as it appeared at that time.
Date/Time
Thumbnail
Dimensions
User
Comment
current
09:14, November 7, 2015
139 × 134

(13 KB)

SnowedLightning (Talk | contribs)
Reverted to version as of 22:17, October 29, 2015
22:30, November 6, 2015
139 × 134

(13 KB)

Yellowheart2 (Talk | contribs)
22:17, October 29, 2015
139 × 134

(13 KB)

.Trollsky (Talk | contribs)
Reverted to version as of 21:32, October 29, 2015
22:17, October 29, 2015
139 × 134

(13 KB)

SnowedLightning (Talk | contribs)
Reverted to version as of 21:32, October 29, 2015
22:14, October 29, 2015
139 × 134

(13 KB)

Warriorlover4 (Talk | contribs)
21:32, October 29, 2015
139 × 134

(13 KB)

SnowedLightning (Talk | contribs)
Reverted to version as of 20:43, October 27, 2015
20:37, October 29, 2015
139 × 134

(13 KB)

Warriorlover4 (Talk | contribs)
20:43, October 27, 2015
139 × 134

(13 KB)

Appledash (Talk | contribs)
20:31, October 27, 2015
139 × 134

(13 KB)

Warriorlover4 (Talk | contribs)
03:17, October 27, 2015
139 × 134

(13 KB)

Appledash (Talk | contribs)
03:17, October 27, 2015
139 × 134

(13 KB)

Appledash (Talk | contribs)
02:24, June 17, 2015
139 × 134

(13 KB)

StormSongz (Talk | contribs)
02:20, June 17, 2015
139 × 134

(12 KB)

StormSongz (Talk | contribs)
01:09, February 3, 2012
139 × 134

(13 KB)

BlueOrca (Talk | contribs)
23:14, January 24, 2012
139 × 134

(13 KB)

BlueOrca (Talk | contribs)
17:46, January 18, 2012
139 × 134

(14 KB)

BlueOrca (Talk | contribs)
12:46, January 16, 2012
139 × 134

(12 KB)

Silvereye1 (Talk | contribs)
13:06, January 15, 2012
139 × 134

(12 KB)

Silvereye1 (Talk | contribs)
22:09, January 12, 2012
139 × 134

(12 KB)

Silvereye1 (Talk | contribs)
11:59, January 8, 2012
139 × 134

(12 KB)

Silvereye1 (Talk | contribs)
00:01, January 5, 2012
139 × 134

(12 KB)

Silvereye1 (Talk | contribs)
15:45, January 2, 2012
139 × 134

(12 KB)

Silvereye1 (Talk | contribs)
23:19, January 1, 2012
139 × 134

(12 KB)

Silvereye1 (Talk | contribs)
22:31, January 1, 2012
139 × 134

(12 KB)

Silvereye1 (Talk | contribs)
18:59, January 1, 2012
139 × 134

(11 KB)

Silvereye1 (Talk | contribs)
14:26, December 31, 2011
139 × 134

(12 KB)

Silvereye1 (Talk | contribs)
11:02, December 28, 2011
139 × 134

(11 KB)

Silvereye1 (Talk | contribs)
18:18, December 27, 2011
139 × 134

(11 KB)

Silvereye1 (Talk | contribs)
17:56, December 27, 2011
139 × 134

(11 KB)

Silvereye1 (Talk | contribs)
14:59, December 25, 2011
139 × 134

(11 KB)

Silvereye1 (Talk | contribs)
19:19, December 23, 2011
139 × 134

(11 KB)

Silvereye1 (Talk | contribs)
11:44, December 22, 2011
139 × 134

(11 KB)

Silvereye1 (Talk | contribs)
12:04, December 21, 2011
139 × 134

(11 KB)

Silvereye1 (Talk | contribs)
12:28, December 19, 2011
139 × 134

(11 KB)

Silvereye1 (Talk | contribs)
12:01, December 17, 2011
139 × 134

(11 KB)

Silvereye1 (Talk | contribs)
21:02, December 16, 2011
139 × 134

(11 KB)

Silvereye1 (Talk | contribs)
12:02, December 16, 2011
139 × 134

(11 KB)

Silvereye1 (Talk | contribs)
16:24, July 23, 2010
101 × 141

(13 KB)

Mumble785 (Talk | contribs)
16:23, July 23, 2010
101 × 141

(14 KB)

Mumble785 (Talk | contribs)
17:04, March 27, 2010
101 × 131

(10 KB)

Appledash (Talk | contribs)
15:59, March 27, 2010
101 × 131

(10 KB)

Appledash (Talk | contribs)
15:23, March 27, 2010
101 × 131

(10 KB)

Appledash (Talk | contribs)
reuploadeddd
00:15, March 27, 2010
101 × 131

(10 KB)

Appledash (Talk | contribs)
21:25, March 24, 2010
101 × 131

(11 KB)

Appledash (Talk | contribs)
01:31, March 23, 2010
101 × 131

(11 KB)

Appledash (Talk | contribs)
00:04, March 23, 2010
101 × 131

(10 KB)

Appledash (Talk | contribs)
00:01, March 23, 2010
101 × 131

(10 KB)

Appledash (Talk | contribs)
Lighten belly, blurred ear pink.
21:34, March 15, 2010
101 × 131

(10 KB)

Appledash (Talk | contribs)
Metadata