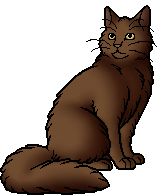 No higher resolution available.
There is no description yet. Add a description.
Appears on these pages

of
Spoiler warning: Plot and/or ending details follow. Rabbitleap (TC) Affiliations Current...

Hello peoples here are my chararts I've created! Shine like the Sun Stars in the Sky PCA None...
See full list >
File history
Click on a date/time to view the file as it appeared at that time.
Date/Time
Thumbnail
Dimensions
User
Comment
current
01:13, March 17, 2018
138 × 148

(8 KB)

StarlightGirlHSS (Talk | contribs)
05:25, April 2, 2017
138 × 148

(9 KB)

.Trollsky (Talk | contribs)
22:40, October 16, 2015
138 × 148

(10 KB)

PoppyShine (Talk | contribs)
23:55, October 14, 2015
138 × 148

(10 KB)

PoppyShine (Talk | contribs)
23:53, October 14, 2015
138 × 148

(10 KB)

PoppyShine (Talk | contribs)
22:52, October 14, 2015
138 × 148

(10 KB)

PoppyShine (Talk | contribs)
22:37, October 14, 2015
138 × 148

(10 KB)

PoppyShine (Talk | contribs)
23:49, October 13, 2015
138 × 148

(10 KB)

PoppyShine (Talk | contribs)
22:46, October 13, 2015
138 × 148

(10 KB)

PoppyShine (Talk | contribs)
14:45, October 13, 2015
138 × 148

(9 KB)

PoppyShine (Talk | contribs)
14:40, October 13, 2015
138 × 148

(9 KB)

PoppyShine (Talk | contribs)
14:18, October 13, 2015
138 × 148

(8 KB)

Snowdapple (Talk | contribs)
Still Poppy's
12:39, October 13, 2015
138 × 148

(9 KB)

Autumnbright (Talk | contribs)
01:07, October 13, 2015
138 × 148

(8 KB)

PoppyShine (Talk | contribs)
23:56, October 12, 2015
138 × 148

(8 KB)

PoppyShine (Talk | contribs)
01:13, October 11, 2015
138 × 148

(12 KB)

PoppyShine (Talk | contribs)
23:42, October 9, 2015
138 × 148

(12 KB)

PoppyShine (Talk | contribs)
19:30, October 9, 2015
138 × 148

(12 KB)

PoppyShine (Talk | contribs)
18:56, October 9, 2015
138 × 148

(11 KB)

PoppyShine (Talk | contribs)
18:52, October 9, 2015
138 × 148

(11 KB)

PoppyShine (Talk | contribs)
01:49, October 8, 2015
138 × 148

(12 KB)

PoppyShine (Talk | contribs)
00:00, October 8, 2015
138 × 148

(11 KB)

PoppyShine (Talk | contribs)
23:33, October 7, 2015
138 × 148

(11 KB)

PoppyShine (Talk | contribs)
02:09, October 7, 2015
138 × 148

(11 KB)

PoppyShine (Talk | contribs)
01:59, October 7, 2015
138 × 148

(10 KB)

PoppyShine (Talk | contribs)
01:56, October 7, 2015
138 × 148

(10 KB)

PoppyShine (Talk | contribs)
01:49, October 7, 2015
138 × 148

(9 KB)

PoppyShine (Talk | contribs)
01:36, October 7, 2015
138 × 148

(9 KB)

PoppyShine (Talk | contribs)
01:29, October 7, 2015
138 × 148

(9 KB)

PoppyShine (Talk | contribs)
00:01, October 7, 2015
138 × 148

(9 KB)

PoppyShine (Talk | contribs)
03:45, October 4, 2015
138 × 148

(14 KB)

PoppyShine (Talk | contribs)
03:02, October 4, 2015
138 × 148

(14 KB)

PoppyShine (Talk | contribs)
23:11, September 30, 2015
138 × 148

(14 KB)

PoppyShine (Talk | contribs)
23:34, September 28, 2015
138 × 148

(14 KB)

PoppyShine (Talk | contribs)
23:22, September 24, 2015
138 × 148

(14 KB)

PoppyShine (Talk | contribs)
01:27, September 22, 2015
138 × 148

(15 KB)

PoppyShine (Talk | contribs)
00:41, September 22, 2015
138 × 148

(15 KB)

PoppyShine (Talk | contribs)
00:34, September 22, 2015
138 × 148

(15 KB)

PoppyShine (Talk | contribs)
17:27, September 16, 2015
138 × 148

(16 KB)

PoppyShine (Talk | contribs)
00:08, September 16, 2015
138 × 148

(15 KB)

PoppyShine (Talk | contribs)
00:23, September 14, 2015
138 × 148

(15 KB)

PoppyShine (Talk | contribs)
22:08, September 13, 2015
138 × 148

(15 KB)

PoppyShine (Talk | contribs)
22:04, September 13, 2015
138 × 148

(15 KB)

PoppyShine (Talk | contribs)
04:07, September 13, 2015
138 × 148

(15 KB)

PoppyShine (Talk | contribs)
03:52, September 13, 2015
138 × 148

(14 KB)

PoppyShine (Talk | contribs)
03:49, September 13, 2015
138 × 148

(15 KB)

PoppyShine (Talk | contribs)
03:31, September 13, 2015
138 × 148

(13 KB)

PoppyShine (Talk | contribs)
Metadata