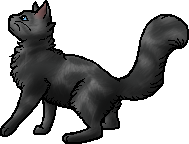 No higher resolution available.
Licensing
Edit
Appears on these pages

of
Shellheart is a dappled gray tom with graying whiskers and ragged fur. Mother:

.Shelly. Affiliations Current: DeviantArt.com, Warriors Wiki Past: Gaiaonline, Neopets, a slew...

None None File:Tigerheart.deputy.png None
See full list >
File history
Click on a date/time to view the file as it appeared at that time.
Date/Time
Thumbnail
Dimensions
User
Comment
current
23:44, February 9, 2018
189 × 144

(15 KB)

Broken Foot (Talk | contribs)
Reverted to version as of 12:00, September 2, 2016
18:19, February 18, 2017
189 × 144

(14 KB)

Sziri (Talk | contribs)
12:00, September 2, 2016
189 × 144

(15 KB)

Snowdapple (Talk | contribs)
14:03, August 29, 2016
189 × 144

(15 KB)

Snowdapple (Talk | contribs)
14:02, August 29, 2016
189 × 144

(15 KB)

Snowdapple (Talk | contribs)
00:16, August 27, 2016
189 × 144

(15 KB)

Snowdapple (Talk | contribs)
13:16, August 25, 2016
189 × 144

(15 KB)

Snowdapple (Talk | contribs)
17:21, August 17, 2016
189 × 144

(17 KB)

Foxstep1 (Talk | contribs)
16:15, August 14, 2016
189 × 144

(18 KB)

Foxstep1 (Talk | contribs)
15:22, August 13, 2016
189 × 144

(15 KB)

Foxstep1 (Talk | contribs)
14:57, August 12, 2016
189 × 144

(15 KB)

Foxstep1 (Talk | contribs)
23:53, August 11, 2016
189 × 144

(15 KB)

Foxstep1 (Talk | contribs)
17:26, August 11, 2016
189 × 144

(14 KB)

Foxstep1 (Talk | contribs)
03:47, August 11, 2016
189 × 144

(14 KB)

Foxstep1 (Talk | contribs)
23:09, August 10, 2016
189 × 144

(13 KB)

Foxstep1 (Talk | contribs)
13:26, August 9, 2016
189 × 144

(23 KB)

.Trollsky (Talk | contribs)
12:54, August 9, 2016
189 × 144

(24 KB)

.Trollsky (Talk | contribs)
19:51, August 5, 2016
189 × 144

(24 KB)

.Trollsky (Talk | contribs)
18:36, July 29, 2016
189 × 144

(17 KB)

Brambleshade.DA (Talk | contribs)
10:03, July 25, 2016
189 × 144

(17 KB)

Brambleshade.DA (Talk | contribs)
09:59, July 25, 2016
189 × 144

(17 KB)

Brambleshade.DA (Talk | contribs)
09:56, July 25, 2016
189 × 144

(17 KB)

Brambleshade.DA (Talk | contribs)
14:16, July 24, 2016
189 × 144

(17 KB)

Brambleshade.DA (Talk | contribs)
19:05, July 23, 2016
189 × 144

(16 KB)

Brambleshade.DA (Talk | contribs)
21:19, July 22, 2016
193 × 144

(16 KB)

Brambleshade.DA (Talk | contribs)
08:46, July 22, 2016
219 × 151

(19 KB)

Brambleshade.DA (Talk | contribs)
08:43, July 22, 2016
219 × 151

(19 KB)

Brambleshade.DA (Talk | contribs)
09:47, July 14, 2016
189 × 144

(18 KB)

Falcon 49 (Talk | contribs)
09:39, July 14, 2016
189 × 144

(18 KB)

Falcon 49 (Talk | contribs)
13:26, July 13, 2016
189 × 144

(18 KB)

Falcon 49 (Talk | contribs)
13:22, July 13, 2016
189 × 144

(23 KB)

Falcon 49 (Talk | contribs)
Reverted to version as of 13:21, July 13, 2016
13:21, July 13, 2016
189 × 144

(23 KB)

Falcon 49 (Talk | contribs)
13:21, July 13, 2016
189 × 144

(23 KB)

Falcon 49 (Talk | contribs)
13:12, July 13, 2016
189 × 144

(22 KB)

Falcon 49 (Talk | contribs)
13:12, July 13, 2016
189 × 144

(22 KB)

Falcon 49 (Talk | contribs)
13:05, July 13, 2016
189 × 144

(18 KB)

Falcon 49 (Talk | contribs)
12:40, July 13, 2016
189 × 144

(18 KB)

Falcon 49 (Talk | contribs)
12:10, July 13, 2016
189 × 144

(18 KB)

Falcon 49 (Talk | contribs)
16:28, June 2, 2012
120 × 155

(6 KB)

Stoneclaw33 (Talk | contribs)
00:57, May 30, 2012
120 × 155

(7 KB)

Stoneclaw33 (Talk | contribs)
06:53, February 20, 2010
120 × 155

(7 KB)

Nightfall101 (Talk | contribs)
Metadata