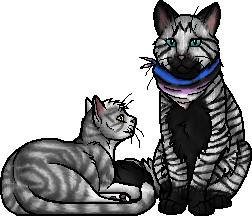 No higher resolution available.
There is no description yet. Add a description.
Appears on these pages

of
im straight and i think garrus is dumb "We have a small problem. They've re-opened The X-Files...

Just trying to make use of this new template layout using Dreamcatcher's many many appearances...
File history
Click on a date/time to view the file as it appeared at that time.
(Latest |
Earliest
) View (newer 50 |
older 50
) (
20
|
50
|
100
|
250
|
500
)
Date/Time
Thumbnail
Dimensions
User
Comment
current
19:56, April 9, 2018
151 × 87

(17 KB)

SnowedLightning (Talk | contribs)
trash cat
06:43, January 17, 2018
223 × 156

(41 KB)

SnowedLightning (Talk | contribs)
07:49, January 15, 2018
223 × 156

(41 KB)

SnowedLightning (Talk | contribs)
hi, this is Deerfang
12:29, November 14, 2017
235 × 138

(50 KB)

SnowedLightning (Talk | contribs)
Reverted to version as of 13:47, September 2, 2017
05:16, September 7, 2017
153 × 113

(26 KB)

SnowedLightning (Talk | contribs)
13:47, September 2, 2017
235 × 138

(50 KB)

SnowedLightning (Talk | contribs)
Reverted to version as of 21:35, April 5, 2017
06:25, May 7, 2017
171 × 187

(21 KB)

SnowedLightning (Talk | contribs)
Violetstar or bust
21:35, April 5, 2017
235 × 138

(50 KB)

SnowedLightning (Talk | contribs)
casually goes back to this because I liked it. Reverted to version as of 12:37, March 8, 2016
21:44, March 7, 2017
85 × 146

(21 KB)

SnowedLightning (Talk | contribs)
11:33, February 13, 2017
164 × 149

(26 KB)

SnowedLightning (Talk | contribs)
This will forever be what Turtle Tail truly looks like and I HATE HER CURRENT DESIGN SO MUCH.
21:06, November 4, 2016
590 × 428

(283 KB)

SnowedLightning (Talk | contribs)
resizing
21:01, November 4, 2016
696 × 514

(376 KB)

SnowedLightning (Talk | contribs)
Thank you so much, Jayie!
21:48, August 17, 2016
512 × 512

(200 KB)

SnowedLightning (Talk | contribs)
Thank you, Shinx!!!
18:18, May 25, 2016
288 × 149

(55 KB)

SnowedLightning (Talk | contribs)
I was actually really proud of this... just a shading tweak on Dreamcatcher tbh.
15:07, May 8, 2016
170 × 206

(37 KB)

SnowedLightning (Talk | contribs)
12:37, March 8, 2016
235 × 138

(50 KB)

SnowedLightning (Talk | contribs)
15:47, March 5, 2016
325 × 145

(51 KB)

SnowedLightning (Talk | contribs)
yo
05:38, January 2, 2016
282 × 151

(56 KB)

SnowedLightning (Talk | contribs)
01:54, December 7, 2015
218 × 157

(30 KB)

SnowedLightning (Talk | contribs)
10:11, November 7, 2015
339 × 260

(82 KB)

SnowedLightning (Talk | contribs)
lineart was used with permission from Snowdapple
18:38, October 13, 2015
169 × 119

(26 KB)

SnowedLightning (Talk | contribs)
random new idea for Fallen Leaves
18:17, October 13, 2015
113 × 175

(30 KB)

SnowedLightning (Talk | contribs)
18:58, October 6, 2015
219 × 149

(40 KB)

SnowedLightning (Talk | contribs)
all that I want from you, my son, is to be satisfied, and be a simple kind of man. be something you love and understand.
00:02, September 3, 2015
196 × 133

(22 KB)

SnowedLightning (Talk | contribs)
00:02, September 3, 2015
211 × 133

(29 KB)

SnowedLightning (Talk | contribs)
00:15, September 2, 2015
403 × 239

(15 KB)

SnowedLightning (Talk | contribs)
02:25, September 1, 2015
206 × 134

(7 KB)

SnowedLightning (Talk | contribs)
blank
00:51, August 18, 2015
336 × 103

(70 KB)

SnowedLightning (Talk | contribs)
image on left made by Nubface.
04:53, August 14, 2015
168 × 103

(35 KB)

SnowedLightning (Talk | contribs)
Turtleheart? Turtle Heart? Turtle Nerd.
13:47, July 30, 2015
107 × 154

(22 KB)

SnowedLightning (Talk | contribs)
Spider the loner has evolved into Spidernose the deputy.
14:41, July 20, 2015
217 × 91

(24 KB)

SnowedLightning (Talk | contribs)
I have an OC named Nina, and now here's one named Alexander. Please forgive me for I have sinned and hurt myself with FMA memories.
00:32, June 19, 2015
102 × 148

(19 KB)

SnowedLightning (Talk | contribs)
00:31, June 19, 2015
249 × 325

(65 KB)

SnowedLightning (Talk | contribs)
23:43, June 16, 2015
159 × 90

(23 KB)

SnowedLightning (Talk | contribs)
08:46, May 27, 2015
153 × 113

(14 KB)

SnowedLightning (Talk | contribs)
02:41, May 4, 2015
218 × 109

(32 KB)

SnowedLightning (Talk | contribs)
lmao meet Tabitha
03:12, April 22, 2015
163 × 129

(31 KB)

SnowedLightning (Talk | contribs)
happy birthday
20:33, April 20, 2015
257 × 256

(67 KB)

SnowedLightning (Talk | contribs)
Lineart belongs to Rainlegs and her RP wiki. Permission was given to use lineart if proper credit is given.
10:04, April 1, 2015
120 × 139

(15 KB)

SnowedLightning (Talk | contribs)
12:52, March 29, 2015
163 × 129

(26 KB)

SnowedLightning (Talk | contribs)
I love Birchface.
23:46, March 8, 2015
153 × 113

(25 KB)

SnowedLightning (Talk | contribs)
her design never stays the same oops
02:59, March 5, 2015
163 × 218

(34 KB)

SnowedLightning (Talk | contribs)
Reverted to version as of 12:48, December 28, 2014
04:09, February 18, 2015
177 × 246

(41 KB)

SnowedLightning (Talk | contribs)
Leggy said I could use this. Blank belongs to her, not me.
12:48, December 28, 2014
163 × 218

(34 KB)

SnowedLightning (Talk | contribs)
02:46, December 17, 2014
131 × 193

(35 KB)

SnowedLightning (Talk | contribs)
idk I liked it before so let's bring it back with some tweaks
06:51, November 14, 2014
163 × 129

(27 KB)

SnowedLightning (Talk | contribs)
07:20, October 26, 2014
165 × 135

(40 KB)

SnowedLightning (Talk | contribs)
22:18, October 8, 2014
217 × 91

(25 KB)

SnowedLightning (Talk | contribs)
meet Spider
01:33, September 16, 2014
231 × 135

(34 KB)

SnowedLightning (Talk | contribs)
and our scars remind us that the past is real
20:51, August 25, 2014
155 × 151

(23 KB)

SnowedLightning (Talk | contribs)
long live rock, long live roll, long live big guitars and music for the soul
(Latest |
Earliest
) View (newer 50 |
older 50
) (
20
|
50
|
100
|
250
|
500
)
Metadata