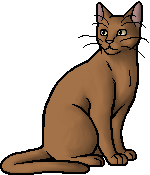 No higher resolution available.
There is no description yet. Add a description.
Appears on these pages

of
Whiskernose is a light brown tom. Mistakes In The Forgotten Warrior and The Last Hope, he is...

File:Lightning Tail.warrior.png

NONE (Tweaked for tail shading)
See full list >
File history
Click on a date/time to view the file as it appeared at that time.
(Latest |
Earliest
) View (newer 50 |
older 50
) (
20
|
50
|
100
|
250
|
500
)
Date/Time
Thumbnail
Dimensions
User
Comment
current
04:13, December 20, 2017
122 × 147

(10 KB)

Broken Foot (Talk | contribs)
06:18, December 17, 2017
122 × 147

(10 KB)

Broken Foot (Talk | contribs)
19:05, December 16, 2017
122 × 147

(9 KB)

Broken Foot (Talk | contribs)
02:13, April 5, 2016
122 × 147

(7 KB)

Brambleshade.DA (Talk | contribs)
12:36, December 15, 2012
122 × 147

(12 KB)

.Trollsky (Talk | contribs)
That spacing..
21:59, December 10, 2012
130 × 155

(13 KB)

.Trollsky (Talk | contribs)
01:12, December 10, 2012
130 × 155

(5 KB)

.Trollsky (Talk | contribs)
23:27, August 17, 2011
130 × 155

(7 KB)

Atelda (Talk | contribs)
21:36, August 17, 2011
130 × 155

(7 KB)

Atelda (Talk | contribs)
21:19, August 17, 2011
130 × 155

(8 KB)

Atelda (Talk | contribs)
19:17, August 17, 2011
130 × 155

(8 KB)

Atelda (Talk | contribs)
13:52, August 17, 2011
130 × 155

(8 KB)

Atelda (Talk | contribs)
20:17, August 16, 2011
130 × 155

(8 KB)

Atelda (Talk | contribs)
20:14, August 16, 2011
130 × 155

(8 KB)

Atelda (Talk | contribs)
20:14, August 16, 2011
130 × 155

(8 KB)

Atelda (Talk | contribs)
03:36, July 7, 2011
130 × 155

(16 KB)

Atelda (Talk | contribs)
03:30, July 7, 2011
130 × 155

(16 KB)

Atelda (Talk | contribs)
17:47, July 6, 2011
130 × 155

(15 KB)

Atelda (Talk | contribs)
17:44, July 6, 2011
130 × 155

(15 KB)

Atelda (Talk | contribs)
15:58, July 6, 2011
130 × 155

(15 KB)

Atelda (Talk | contribs)
04:41, July 6, 2011
130 × 155

(13 KB)

Atelda (Talk | contribs)
16:48, July 5, 2011
130 × 155

(12 KB)

Atelda (Talk | contribs)
18:13, July 4, 2011
130 × 155

(10 KB)

Atelda (Talk | contribs)
02:25, July 4, 2011
120 × 145

(9 KB)

SnowedLightning (Talk | contribs)
Requested via MSN =)
07:58, July 1, 2011
120 × 145

(7 KB)

Rainwillow (Talk | contribs)
10:42, June 29, 2011
120 × 145

(8 KB)

Rainwillow (Talk | contribs)
11:06, June 28, 2011
120 × 145

(8 KB)

Rainwillow (Talk | contribs)
19:04, June 26, 2011
120 × 145

(11 KB)

Scarletwind (Talk | contribs)
01:50, June 24, 2011
120 × 145

(7 KB)

Rainwillow (Talk | contribs)
10:44, June 22, 2011
120 × 145

(7 KB)

Rainwillow (Talk | contribs)
10:34, June 20, 2011
120 × 145

(7 KB)

Rainwillow (Talk | contribs)
09:38, June 19, 2011
120 × 145

(6 KB)

Rainwillow (Talk | contribs)
09:38, June 19, 2011
120 × 145

(6 KB)

Rainwillow (Talk | contribs)
00:35, June 18, 2011
120 × 145

(6 KB)

XxdovesongXX (Talk | contribs)
blurred for her~
05:39, June 12, 2011
120 × 145

(9 KB)

Rainwillow (Talk | contribs)
04:44, June 12, 2011
120 × 145

(10 KB)

Rainwillow (Talk | contribs)
10:36, June 9, 2011
120 × 145

(10 KB)

Rainwillow (Talk | contribs)
10:36, June 9, 2011
120 × 145

(10 KB)

Rainwillow (Talk | contribs)
11:15, June 7, 2011
120 × 145

(10 KB)

Willowwhisper (Talk | contribs)
03:18, May 30, 2011
120 × 145

(7 KB)

Wildheart7 (Talk | contribs)
Blurring =)
16:44, May 23, 2011
120 × 145

(18 KB)

SnowedLightning (Talk | contribs)
Blurring for Willow. Also, lightened shading to make it easier to blur. =)
08:42, May 7, 2011
120 × 145

(10 KB)

Willowwhisper (Talk | contribs)
11:45, May 5, 2011
120 × 145

(10 KB)

Willowwhisper (Talk | contribs)
20:59, April 27, 2011
120 × 145

(4 KB)

Mistystar139 (Talk | contribs)
Blurring the shading for Willowwhisper
12:05, April 25, 2011
120 × 145

(9 KB)

Willowwhisper (Talk | contribs)
12:32, April 20, 2011
120 × 145

(9 KB)

Willowwhisper (Talk | contribs)
22:38, April 17, 2011
120 × 145

(8 KB)

Night shine (Talk | contribs)
10:37, April 15, 2011
122 × 147

(8 KB)

Willowwhisper (Talk | contribs)
10:36, April 15, 2011
122 × 147

(8 KB)

Willowwhisper (Talk | contribs)
12:06, April 13, 2011
122 × 147

(8 KB)

Willowwhisper (Talk | contribs)
(Latest |
Earliest
) View (newer 50 |
older 50
) (
20
|
50
|
100
|
250
|
500
)