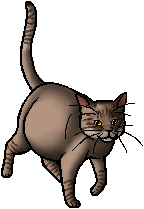 No higher resolution available.
There is no description yet. Add a description.
Appears on these pages

of
Windstar is a small, and wiry, brown tabby she-cat with narrow stripes and yellow eyes. Mate:

Originals (Total: 40) File:Hawkpaw (SC).apprentice.png None File:Tigerstar.deputy.png None...
See full list >
File history
Click on a date/time to view the file as it appeared at that time.
Date/Time
Thumbnail
Dimensions
User
Comment
current
16:47, April 9, 2016
144 × 209

(21 KB)

.iFerk (Talk | contribs)
16:42, April 9, 2016
144 × 209

(21 KB)

.iFerk (Talk | contribs)
01:00, November 13, 2014
144 × 209

(22 KB)

Bbun (Talk | contribs)
21:53, November 11, 2014
144 × 209

(21 KB)

Bbun (Talk | contribs)
21:46, November 11, 2014
144 × 209

(21 KB)

Bbun (Talk | contribs)
15:01, November 11, 2014
144 × 209

(21 KB)

Bbun (Talk | contribs)
23:39, August 6, 2014
144 × 209

(17 KB)

Bbun (Talk | contribs)
20:50, August 2, 2014
144 × 209

(17 KB)

Bbun (Talk | contribs)
02:24, August 2, 2014
144 × 209

(17 KB)

Bbun (Talk | contribs)
20:28, June 11, 2014
225 × 109

(16 KB)

SnowedLightning (Talk | contribs)
Reverted to version as of 13:42, May 30, 2014
00:47, June 2, 2014
144 × 209

(17 KB)

Glitteri (Talk | contribs)
17:42, June 1, 2014
144 × 209

(13 KB)

Glitteri (Talk | contribs)
13:42, May 30, 2014
225 × 109

(16 KB)

SnowedLightning (Talk | contribs)
Reverted to version as of 19:42, May 29, 2014
23:53, May 29, 2014
146 × 211

(11 KB)

Hawkmask121 (Talk | contribs)
19:42, May 29, 2014
225 × 109

(16 KB)

Bbun (Talk | contribs)
Reverted to version as of 00:37, January 3, 2013
22:12, May 26, 2014
144 × 209

(17 KB)

Ducksplash (Talk | contribs)
21:38, May 25, 2014
144 × 209

(16 KB)

Ducksplash (Talk | contribs)
02:28, May 23, 2014
144 × 209

(16 KB)

Ducksplash (Talk | contribs)
02:37, May 22, 2014
144 × 209

(15 KB)

Ducksplash (Talk | contribs)
new blanks
00:37, January 3, 2013
225 × 109

(16 KB)

Mount Everest (Talk | contribs)
Rainlegs was Lazylegs
02:45, November 11, 2011
225 × 109

(14 KB)

A Beautiful Oblivion (Talk | contribs)
21:19, November 10, 2011
225 × 109

(14 KB)

A Beautiful Oblivion (Talk | contribs)
20:30, November 10, 2011
225 × 109

(14 KB)

A Beautiful Oblivion (Talk | contribs)
02:15, November 10, 2011
225 × 109

(14 KB)

A Beautiful Oblivion (Talk | contribs)
02:14, November 10, 2011
225 × 109

(14 KB)

A Beautiful Oblivion (Talk | contribs)
00:42, November 10, 2011
225 × 109

(13 KB)

A Beautiful Oblivion (Talk | contribs)
Taking over.
13:04, November 6, 2011
229 × 115

(12 KB)

Silvereye1 (Talk | contribs)
12:20, November 5, 2011
229 × 115

(10 KB)

Silvereye1 (Talk | contribs)
11:11, October 31, 2011
229 × 115

(13 KB)

Silvereye1 (Talk | contribs)
19:09, October 29, 2011
229 × 115

(13 KB)

Silvereye1 (Talk | contribs)
12:01, October 28, 2011
229 × 115

(13 KB)

Silvereye1 (Talk | contribs)
10:59, October 27, 2011
229 × 115

(13 KB)

Silvereye1 (Talk | contribs)
11:25, October 26, 2011
229 × 115

(10 KB)

Silvereye1 (Talk | contribs)
20:50, October 25, 2011
229 × 115

(9 KB)

Silvereye1 (Talk | contribs)
10:31, October 25, 2011
229 × 115

(7 KB)

Silvereye1 (Talk | contribs)
23:00, October 24, 2011
229 × 115

(7 KB)

Silvereye1 (Talk | contribs)
12:45, October 23, 2011
229 × 115

(11 KB)

Silvereye1 (Talk | contribs)
21:18, October 19, 2011
229 × 115

(10 KB)

Silvereye1 (Talk | contribs)
21:14, October 18, 2011
229 × 115

(10 KB)

Silvereye1 (Talk | contribs)
23:02, October 17, 2011
229 × 115

(10 KB)

Silvereye1 (Talk | contribs)
20:34, October 17, 2011
229 × 115

(11 KB)

Silvereye1 (Talk | contribs)
20:31, October 16, 2011
229 × 115

(11 KB)

Silvereye1 (Talk | contribs)
12:09, October 16, 2011
229 × 115

(11 KB)

Silvereye1 (Talk | contribs)
19:27, October 15, 2011
229 × 115

(11 KB)

Silvereye1 (Talk | contribs)
Metadata