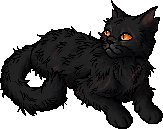 No higher resolution available.
There is no description yet. Add a description.
Appears on these pages

of
A Wiki based on Erin Hunter's Warriors Book Series and surrounding internet phenomenon that...

Yellowfang is a skinny, battle-scarred, grizzled, dark gray she-cat with wide-set, rheumy...

Hi! You can call me Sablestar, Sablewyn, or Sable. Tumblr I read all three of the Erin Hunter...
See full list >
File history
Click on a date/time to view the file as it appeared at that time.
(Latest |
Earliest
) View (newer 50 |
older 50
) (
20
|
50
|
100
|
250
|
500
)
Date/Time
Thumbnail
Dimensions
User
Comment
current
02:18, May 25, 2017
162 × 121

(8 KB)

Homosneksual (Talk | contribs)
02:17, May 25, 2017
162 × 121

(10 KB)

Homosneksual (Talk | contribs)
00:21, April 2, 2016
162 × 121

(10 KB)

Spookycat27 (Talk | contribs)
Reverted to version as of 11:32, August 6, 2015
04:30, April 1, 2016
300 × 283

(90 KB)

Warrior P (Talk | contribs)
11:32, August 6, 2015
162 × 121

(10 KB)

SnowedLightning (Talk | contribs)
cropping
01:42, July 28, 2015
169 × 126

(9 KB)

Stealthfire star (Talk | contribs)
00:39, April 2, 2015
169 × 126

(9 KB)

Tigerbird (Talk | contribs)
Reverted to version as of 20:07, September 28, 2014
05:53, April 1, 2015
429 × 491

(161 KB)

.Trollsky (Talk | contribs)
20:07, September 28, 2014
169 × 126

(9 KB)

Sorrelflower (Talk | contribs)
Tiny bit of waste
13:03, September 27, 2014
169 × 126

(9 KB)

Sorrelflower (Talk | contribs)
Got permission to add a missing line of pixels to the bottom right paw, and eye depth changed
19:53, April 25, 2013
163 × 128

(11 KB)

KnightsofaRound (Talk | contribs)
00:46, April 25, 2013
163 × 128

(11 KB)

KnightsofaRound (Talk | contribs)
Tweaked shading.
04:23, April 2, 2013
163 × 128

(13 KB)

Atelda (Talk | contribs)
Reverted to version as of 18:04, February 26, 2013
05:16, April 1, 2013
450 × 319

(363 KB)

Rainlegs (Talk | contribs)
18:04, February 26, 2013
163 × 128

(13 KB)

SnowedLightning (Talk | contribs)
As promised. I believe I got all the waste.
13:24, February 19, 2013
163 × 128

(12 KB)

Sorrelflower (Talk | contribs)
17:44, February 12, 2013
163 × 128

(13 KB)

Sorrelflower (Talk | contribs)
18:18, February 7, 2013
163 × 128

(14 KB)

Sorrelflower (Talk | contribs)
15:21, February 6, 2013
163 × 128

(13 KB)

Sorrelflower (Talk | contribs)
19:12, February 5, 2013
163 × 128

(12 KB)

Sorrelflower (Talk | contribs)
19:12, February 5, 2013
163 × 128

(12 KB)

Sorrelflower (Talk | contribs)
16:26, February 3, 2013
163 × 128

(13 KB)

Sorrelflower (Talk | contribs)
12:42, February 3, 2013
163 × 128

(11 KB)

Sorrelflower (Talk | contribs)
16:54, February 1, 2013
163 × 128

(11 KB)

Sorrelflower (Talk | contribs)
15:39, January 31, 2013
163 × 128

(13 KB)

Sorrelflower (Talk | contribs)
14:38, January 30, 2013
163 × 129

(12 KB)

Sorrelflower (Talk | contribs)
20:50, January 26, 2013
163 × 129

(12 KB)

Sorrelflower (Talk | contribs)
15:35, January 22, 2013
163 × 129

(12 KB)

Sorrelflower (Talk | contribs)
15:41, January 21, 2013
163 × 129

(12 KB)

Sorrelflower (Talk | contribs)
18:48, January 19, 2013
163 × 129

(12 KB)

Sorrelflower (Talk | contribs)
16:00, January 18, 2013
163 × 130

(12 KB)

Sorrelflower (Talk | contribs)
18:17, January 17, 2013
163 × 130

(10 KB)

Sorrelflower (Talk | contribs)
15:43, January 15, 2013
164 × 130

(11 KB)

Sorrelflower (Talk | contribs)
15:21, January 15, 2013
163 × 130

(10 KB)

Sorrelflower (Talk | contribs)
20:32, January 14, 2013
163 × 130

(12 KB)

Sorrelflower (Talk | contribs)
Eyes fixed, tail defined
22:02, January 13, 2013
163 × 131

(11 KB)

Sorrelflower (Talk | contribs)
17:42, January 13, 2013
163 × 131

(11 KB)

Sorrelflower (Talk | contribs)
Thanks to Paleh, the muzzle is now flattened.
21:44, January 12, 2013
163 × 129

(13 KB)

Sorrelflower (Talk | contribs)
18:57, January 12, 2013
163 × 129

(12 KB)

Sorrelflower (Talk | contribs)
Defined tail
14:37, January 12, 2013
163 × 129

(10 KB)

Sorrelflower (Talk | contribs)
Fixed a little blurry bit.
14:35, January 12, 2013
163 × 129

(10 KB)

Sorrelflower (Talk | contribs)
Made it match her face scars as much as possible.
01:00, January 12, 2013
163 × 129

(13 KB)

Sorrelflower (Talk | contribs)
00:44, January 12, 2013
163 × 128

(13 KB)

Sorrelflower (Talk | contribs)
21:00, January 11, 2013
163 × 128

(11 KB)

Sorrelflower (Talk | contribs)
Reverted to version as of 20:55, January 11, 2013
20:57, January 11, 2013
163 × 129

(15 KB)

Sorrelflower (Talk | contribs)
20:55, January 11, 2013
163 × 128

(13 KB)

Sorrelflower (Talk | contribs)
16:13, January 10, 2013
163 × 129

(13 KB)

Sorrelflower (Talk | contribs)
17:56, January 9, 2013
163 × 129

(14 KB)

Sorrelflower (Talk | contribs)
Made fur duller, scars match her other ones more.
15:20, January 8, 2013
163 × 129

(12 KB)

Sorrelflower (Talk | contribs)
Fixed the blurry lines and smudged pelt into her ear.
16:45, January 7, 2013
163 × 129

(14 KB)

Sorrelflower (Talk | contribs)
(Latest |
Earliest
) View (newer 50 |
older 50
) (
20
|
50
|
100
|
250
|
500
)
Metadata