you may be cool, but you will never be gundam tanaka cool
People just need to get their shit together and decide whether they're against bullying or are the bullies.
— Myself in chat, 23/05/13, 7:20pm
dftba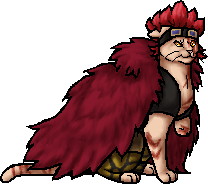 Intro
It's Berry! Don't freak out. Anyways, I'm Berry, formerly user Berryflower123. I don't read Warriors, but I used to, and I enjoy editing and talking with the other maniacs here so much that I'm not planning on leaving soon. Joined the Wiki on March 4th, 2012, gained 5,109 edits since joining, better than the pitiful number I had for a number of months when I first appeared. On with the intro about me, now. Doctor Who and Harry Potter are my passions. Like, I love them to no end. I run a fandom blog in which I reblog nothing but random crap and DW and HP. Doctor Who and Sherlock are practically the only two TV shows I watch nowadays, but I'm starting to get into Supernatural thanks to my Tumblr followers. The Eleventh Doctor is my favourite Doctor, with my favourite companion being Sarah Jane Smith, because she's awesome. I miss her and I wish so bad that there would be more Sarah Jane in DW and more Sarah Jane Adventures, but unfortunately ;w; Favourite episode of Doctor Who...er I don't really have one, tbh. I do have a particular love for Lets Kill Hitler and Voyage of the Damned however, because River and Kylie Minogue. I got into Sherlock thanks to Fox, who made me read Alone on the Water (and honestly I wish I hadn't because that is some angsty stuff). Anyways, I started watching after reading that fanfic, and rather enjoyed it. At first I didn't ship Johnlock but then a headcanon converted me. Lestrade is really cool and I really hope that one day he finds his division. My headcanon is that Moriarty wanted to kill Sherlock because Anderson plagued his mind with his perfect impersonation of being an idiot. Anyways I can't wait til Sherlock returns. I have loved Harry Potter for years. It's like my favourite book series ever. My favourite HP book is either Goblet of Fire, Order of the Pheonix or Half-Blood Prince. My favourite character is Luna Lovegood because she just has this thing where she gives no shits at all. I wish I were like that. I am a Ravenclaw and proud. Favourite HP movie is probably either Goblet of Fire because David Tennant or Deathly Hallows p2 because epic ending to best series ever.

Guys seriously don't talk to me right now if you don't want a total spaz out because I'm barely clinging to sanity after The Name of the Doctor.

Anyways, take a look around stalkers. Check out some of the stuff I've done in my time here, like my project achievements, chararts, and stuff.
Just a briefer, I'm the deputy of PA, a senior warrior of PCA and a warrior in PC, PB, PW and PR.

All my arty crap is here.
Where You Can Find me
Thoughts on Others
Fox

~ Fox is awesome. Like really awesome. As mentioned above she got me into Sherlock, and while sometimes I regret it I love her for it because she introduced me to Benedict Sexybatch. Fox also watches Doctor Who so we can fangirl and shiz to each other. We also role-play like all the time and I love every moment of it. ilu Fox<3 contrary to popular belief me and Fox cannot be shipped together as she is my Wiki daughter. Suck it.but screw it


DoughSkt

~ A truly amazing friend. Skt is great and words can't describe how much I love talking to her. While she was one, she made an epic chat mod and her chararts leave me speechless from their beauty. Whether she believes it or not she has a tumblr and I love that blog. She loves DW and you know that's great because I can torture her with Ten's regeneration, cry with her when a companion leaves and laugh at each other. We're normal we swear. : D


Paddie

~ Paddie is my apparent Wiki twin, because we're probably the two biggest HP fangirls around here. She loves Sirius Black and DW so that's awesome and we can cry to each other when we need to. Seriously though if you haven't met Paddie yet you need to because she's amazing<3


Leggy

~ Leggy is fantastic. I really love to talk to her and she's really awesome. Seriously though, when I was going through a bit of a whump, when I was being harassed by some users on another Wiki for some troubles I'd had, Leggy helped me out of it and I wouldn't be here, on the Wiki, today, without her help. Thank you Leggy<3 Anyways, Leggy is amazing and you really need to talk to her if you haven't because she's just great.


Skye

~ Damn amazing chatmod and rollback. Skye's truly amazing, and I value our friendship. She likes HP and we discuss it sometimes and you know that's great. She also likes DW and yes Nine is awesome. : D Skye is awesome, a great chatmod, great friend and a fookin amazing artist.


Paleh

~ Paleh is one of those people that you meet and think wow this person is like...wow. Paleh is one of my best friends here, and one of the first people I interacted with her (three times in a row for putting a tweak nomination on the different page...three different times) Thank god those days are gone. Anyways, Paleh is amazing, and you really need to say hi to her at some point if you haven't. She's a Doctor Who fan like me and we are always hurting each other with our headcanons and fanfictions. Paleh's chararts are damn amazing, like really. How do you even Paleh. And she's a brilliant mod and as I said a fantastic friend<3


Icy

~ Icy is awesome, when she's not hurting my feels. She's really nice and great to talk to and makes brilliant art. She's a great contributor to the wiki no matter what she says and I really don't understand what wolfgame is.


Shoon

~ She really hates loves torturing James. She needs to stop hurting me with Eleven regenerating but she really is a fantastic friend and brilliant to talk to<3
If I missed anyone don't worry - this list isn't complete nor will it probably ever be but know that I love you either way<3
Project Work
Awards
| | |
| --- | --- |
| | This user supported the great Nicolas Cage Invasion of April 1st, 2013.   : D |
Favourite Quotes
"Saying 'I notice you're a nerd' is like saying, 'Hey, I notice that you'd rather be intelligent than be stupid, that you'd rather be thoughtful than be vapid, that you believe that there are things that matter more than the arrest record of Lindsay Lohan. Why is that?' In fact, it seems to me that most contemporary insults are pretty lame. Even 'lame' is kind of lame. Saying 'You're lame' is like saying 'You walk with a limp.' Yeah, whatever, so does 50 Cent, and he's done all right for himself."
—John Green
"Maybe our favorite quotations say more about us than about the stories and people we're quoting."
—John Green
"…because nerds like us are allowed to be unironically enthusiastic about stuff… Nerds are allowed to love stuff, like jump-up-and-down-in-the-chair-can't-control-yourself love it. Hank, when people call people nerds, mostly what they're saying is 'you like stuff.' Which is just not a good insult at all. Like, 'you are too enthusiastic about the miracle of human consciousness'."
—John Green
"It is impossible to live without failing at something, unless you live so cautiously that you might as well not have lived at all - in which case, you fail by default."
—J.K. Rowling
"Books are like mirrors: if a fool looks in, you cannot expect a genius to look out."
—J.K. Rowling
"Is 'fat' really the worst thing a human being can be? Is 'fat' worse than 'vindictive', 'jealous', 'shallow', 'vain', 'boring' or 'cruel'? Not to me."
—J.K. Rowling
"People are just as happy as they make up their minds to be."
—Abraham Lincoln
"You know, the very powerful and the very stupid have one thing in common: they don't alter their views to fit the facts; they alter the facts to fit their views."
—The Fourth Doctor
"One may tolerate a world of demons for the sake of an angel."
—Reinette
Userboxes
| | |
| --- | --- |
| | This user supports Marrox. |
</div></td></tr>
Misha
Embrace the Misha.

Feel the Misha.

Become one with the Misha!
We are all Misha.

You are Misha, I am Misha.

We are all Misha, except for Misha.

The Mishapocalypse is neigh. Which side of history will you be on?</div></td></tr>
TV Shows
Friends
| | |
| --- | --- |
| | This user counts themselves as a best friend of Fox |

| | |
| --- | --- |
| | This user counts themselves as a best friend of Shoon |

| | |
| --- | --- |
| | This user counts themselves as a best friend of Leggy |

| | |
| --- | --- |
| | This user counts themselves as a best friend of Paleh |

| | |
| --- | --- |
| | This user counts themselves as a best friend of Skt |

| | |
| --- | --- |
| | This user counts themselves as a best friend of Paddie |

| | |
| --- | --- |
| | This user counts themselves as a best friend of Skye |

| | |
| --- | --- |
| | This user counts themselves as a friend of Breezy |

| | |
| --- | --- |
| | This user counts themselves as a friend of Shelly |

| | |
| --- | --- |
| | This user counts themselves as a friend of Mounty |
</div></td></tr>
Charart Tutorials