This is the Project Character Art Tweaks Page

Place tweaked character art for approval here.
Discussions should be routed to the discussion page, while all New Art should be routed to the approval page, and all Tweak Nominations should be routed to the nominations page.

This is a Project Discussion page, where a group of dedicated editors may come together and work towards their common goal.
For more information on Projects, please see the Community Portal.

Chararts needing tweaking are here

Here are some guidelines all users must comply with:

We still follow the same guidelines.
If your image has gone more than 48 hours without comment, you can politely nudge a senior member to archive it.
The limit is 25 images for approval at a time.
Even if your image has gone through 24 hours, and someone comments, you still have to fix it.

If you have any ideas that can help this page flow smoother, let us know.
Discussion
Take it to the discussion page
For Approval
Take it to the approval page

was having issues figuring out exactly what this tweak was for... and the archive it's posted in wouldn't open for some reason. OA is Misty. ALSO the nose was filled in as a gray coloring, but I matched it to the ear pink to make people happy. — jayce mirai ticket < 02:00, 4/25/2017 >
Would you mind defining the light on the --> front leg real quick? —spooky chocolate nonpareils 20:17, 4/25/2017
Re-uploaded. — jayce mirai ticket < 09:01, 4/27/2017 >
Birdy (Ki) ~ Tweaked

OA is sandstar12 (like from the very beginning), redone by Maplepool, tweaked by Padfoot, and tweaked by Mount Everest. I'm sorry if this looks weird, but the shading thing went all crazy on me, and . . . ugh. Tweaked to remove gray ears, I believe. Starlight ~ True Warrior 04:57, 4/27/2017
Is there any way for you to smudge/blur the earpink? They seem kind of sharp. VecNot throwing away my shot! 18:16, April 27, 2017 (UTC)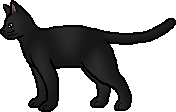 OA was Diablo and Tigerbird, I believe I tweaked it but I can't remember ¯\_(ツ)_/¯ Tweaked for shading. ❀Appledash❀krebs x burgdorf 14:30, April 27, 2017 (UTC)
Ad blocker interference detected!
Wikia is a free-to-use site that makes money from advertising. We have a modified experience for viewers using ad blockers

Wikia is not accessible if you've made further modifications. Remove the custom ad blocker rule(s) and the page will load as expected.