Talk:Charart/Tweak Page
2,132pages on
this wiki
This is the Project Character Art Tweaks Page

Place tweaked character art for approval here.
Discussions should be routed to the discussion page, while all New Art should be routed to the approval page, and all Tweak Nominations should be routed to the nominations page.

This is a Project Discussion page, where a group of dedicated editors may come together and work towards their common goal.
For more information on Projects, please see the Community Portal.

Chararts needing tweaking are here

Here are some guidelines all users must comply with:

We still follow the same guidelines
If your image has gone more than 48 hours without comment, you can politely nudge a senior member to archive it
The limit is 25 images for approval at a time
Even if your image has gone through 24 hours, and someone comments, you still have to fix it.

If you have any ideas that can help this page flow smoother, let us know.
Discussion
Take it to the discussion page
For Approval
Take it to the approval page
Tweaking
OAs were Bramble then Riverpelt then Appledash then Iceheart then a small tweak by Mounty, tweaked for blurry stripes. I pretty much copy-pasted the pattern from the deputy, since the sharpen tool is being dumb and I can't get the file from an inactive OA. ~Shinx Blitz and Mel ody 10:23, September 29, 2014 (UTC)
Needed to match his other images, OA is Duck, needed to be lightened.
~Breezey~
Gaara Forever ♥☻
17:44, September 29, 2014 (UTC)
Diesel (Lo) ~ Tweaked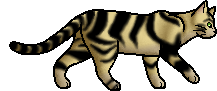 OA was Mounty, tweaked for stripes. Nothing else was touched. rocketwildbokan 8:14 PM, Mon Sep 29, 2014
Ivytail (Alt A) ~ Tweaked
OA be Rowie, tweaked to make her less golden. Comments? Queen Beebs 19:36, September 30, 2014 (UTC)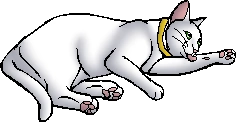 - OA was me. Tweaked for flat shading ScarletwindWibbly Wobbly Timey Wimey stuff… 05:01, October 1, 2014 (UTC)